Childhood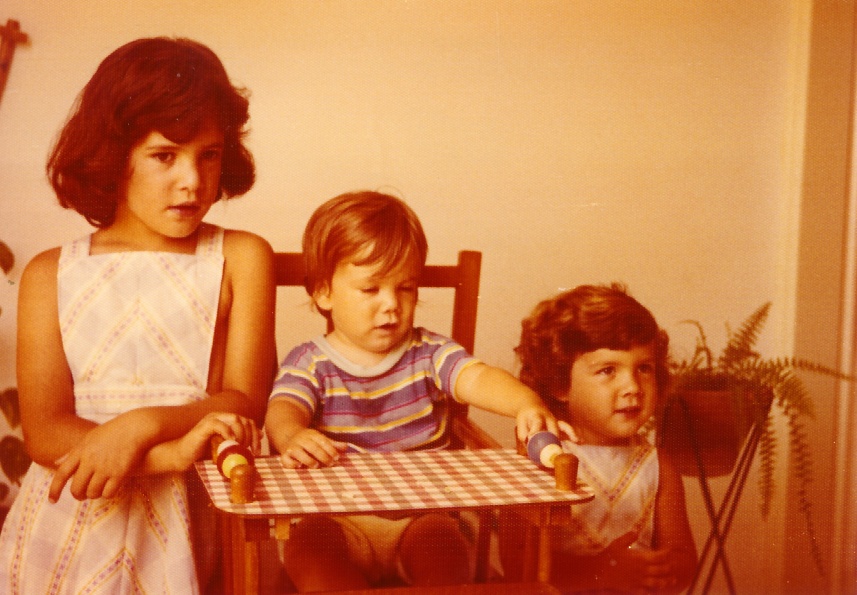 Roi, son of Aharon and Shoshana, younger brother of Yif'at and Noa, was born in Ra'anana on the 2nd of Av, 5735 (July 10th, 1975).
He grew up and was educated in Ra'anana.
He attended Yavneh Elementary School in Ra'anana followed by Yeshivat Bnei Akiva's middle school in the town. Later he studied at Bar-Ilan's Amit Technological High School, majoring there in the sciences.
Roi was a handsome child with blond hair and blue eyes and a dimple on each cheek. He was bashful, sensitive and extraordinarily gifted. He showed signs of creativity and great talent at an early age. He was both inquisitive and comprehensive. As a young boy, after visiting the planetarium, he created his own stellar observatory at home, pasting paper stars on the ceiling and recording explanations on tape to "broadcast" for visitors.
After visiting the "A Nation and its Army" exhibit, he fashioned a similar exhibit in his room with toy soldiers and requested guests to put their impressions in writing in a "Visitor's Book" he made.
He learned all the nations' capitals and flags by heart drew the globe on a giant poster and hung it up in the house.
During his teens, Roi became involved in the local branch of Bnei Akiva, first as a member and then as a counselor.
The idealistic atmosphere that was prevalent in the youth group and especially in Roi's close circle of friends and counselors – some of which ultimately became Torah scholars and outstanding officers – left a profound impression on Roi.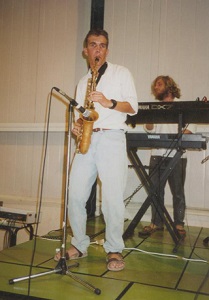 During this period he was able to combine a healthy and sharp sense of humor amongst friends with a keen and highly serious attitude – uncharacteristic for his age – for all the tasks he committed himself to, including: cantillated public Torah reading and playing the piano and saxophone. Roi was a gifted actor, shedding his typical shyness and generating thunderous laughter from the crowds in plays and shows held at Bnei Akiva's various functions.
During one "Shabbat Irgun" show, he performed a near-perfect impersonation of Dudu Topaz and his famous "Moshe and the Orange Soda" skit.
Roi was extremely careful not to insult his fellow man and never resorted to 'put-down' humor.
During this period he developed a deep love for the land of Israel and hiked often through Israel's paths, mountains and streams.
Roi attended Bar-Ilan's Amit Technological High School and excelled in his studies. He completed the math matriculation in 10th grade and even took some undergraduate math courses during high school.
He took part in various activities because he found everything interesting and was excellent in everything he undertook.
He played chess and was Ra'anana's youth champion. He played basketball and volleyball, aside from the time he put in Bnei Akiva, volunteer work in Ra'anana's absorption center and reading the weekly cantillated Torah portion.
His good friend, Netanel Elyashiv, eulogized him: Roi, you had so many good traits. There is no good trait or quality that you hadn't acquired. God generously shared with you from all the goodness that can be found in mankind: Wisdom and charm, valor and joy, humility, purity and a healthy sense of humor.
Atop of all these, I don't have to mention that all who encountered you couldn't not notice your rare and radiant personality.
Although you were capable of projecting a stern, sometimes even tough, appearance when necessary, everyone in your close vicinity quickly revealed how warm is the heart that beats inside you, how soft and gentle is your inner self…
Military Service
In 5754 (1993-1994), upon graduating high school, Roi decided to study at the Bnei David pre-military preparatory school (Mekhina) in Eli and became a student in their sixth year.
Roi fit in very naturally at the Mekhina and was described by his Rabbis as an extraordinarily dedicated student.
Roi's youthful joy and his many talents became fused at Eli with the teachings of the late Rabbi Avraham Yitzchak HaCohen Kook, that were to serve as Roi's inner 'compass' for the future.
During this period he also developed his physical abilities while participating in the Mekhina's all-night training practices every Thursday.
As his enlistment approached Roi trained even harder, including long-distance running from Ra'anana to Netanya and back.
After a year of study in Eli, in which he developed and strengthened his faith, Roi was drafted into the IDF in August 1994 and joined an elite unit ('Orev') of paratroopers.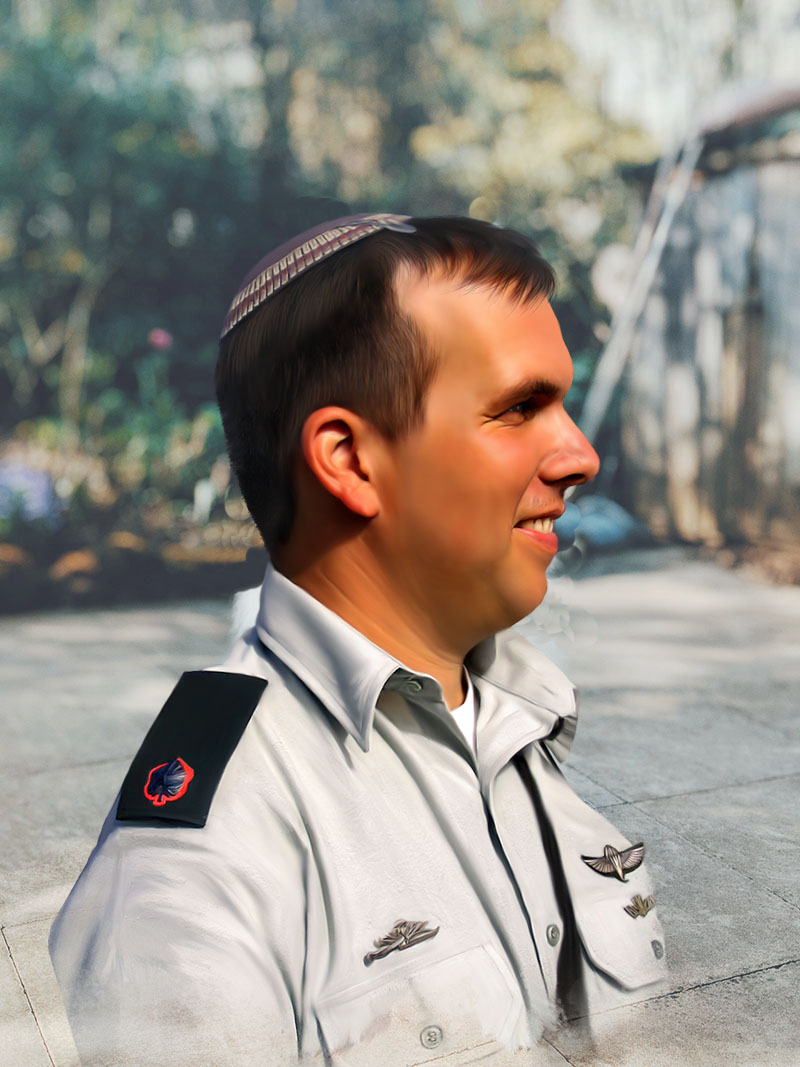 About six months into his service, seeking to improve its abilities to counter the Hizballah in southern Lebanon, the IDF created a small and skillful unit for guerilla warfare.
Roi's entire crew was selected as a whole, together with additional elite units, and transferred to re-establish the 'Egoz' unit. Roi's red beret was replaced with a brown one.
Roi served most of his military service within this unit. The service was not easy for Roi. He had to work very hard to reach the physical standards needed to be part of the unit, but Roi – ever loyal to his much repeated saying: "difficult is good" – overcame the difficulties and grew to be a skilled fighter.
Roi's outstanding navigating abilities became well apparent and his fellow crew members quickly learned that they could count on him. He was eulogized by a crew member, Eyal Wittenberg: "We discovered in you an exceptionally wise, witty, humble person, blessed with both emotional and intellectual intelligence, a sense of humor, astonishing navigating capabilities, you were one Roi displayed remarkable tenacity in completing things satisfactorily and persevering.
After a stint of some ten highly intensive months of action in Lebanon he went to officer's training course in June of 1996. Upon finishing the course, he returned to 'Egoz' to command a company just beginning basic training. Roi felt that he was part of a team that was building something new, he viewed it as pioneering because the training in 'Egoz' was different than in other units – navigation and combat in thick and tangled terrain. Roi served as Company Officer of basic trainees for eight months, Active Crew Commander for another eight months, followed by another four months as Commander of another Active Crew. Ever since he left Eli, Roi yearned for studying and did everything he could to continue learning Torah during his grueling military service. His soldiers recall him learning Torah in the open terrain, in his jeep or in the tent, whenever possible, and diligently making sure to finish the Daf Yomi (daily page of Talmud). Roi was honorably discharged from the army in August of 1998 and returned to the Mekhina in Eli as an 'elder student'. The Mekhina offered various Yeshiva-style programs for post-military students and Roi devoted himself fully to Torah study for a year. He went on a two-month trip to Zimbabwe and other parts of Africa with two of his friends: Shulik Leshem and Avner Leshem. There, too, continued observing the Mitzvot (religious commandments), Kashrut and Shabbat, although the conditions in the African jungle made this close to impossible.
Shulik tells the following:
At the end of October, 1998, we were in Botswana. We just returned from a four-day trek through the Okawango reservation, a delta of the large Okawango River that begins in Angola and empties into a huge marsh-land in North-West Botswana. The island is accessible by plane alone, so the four of us (Klein, Avner, Amiel and I) barely crammed in a small Piper and flew back to Maon – the nearest "big city" – just two hours before Shabbat.
We loaded our stuff on the jeep and set out in search of a place to stay for Shabbat. We didn't have the time to be picky and found some small inn with a large, open, fenced area behind it. The owner agreed to let us pitch our tent there, so we quickly set up camp, as we were so accustomed: Avner and Amiel – as usual – snoozed on a luxury mattress in the jeep and Klein and I – as usual – built the tent and prepared it for a full Shabbat stay.
Our next task was to prepare a quick meal for Shabbat. We heated two 'instant meals' and left them covered and warm until after our prayers. We had paid the innkeeper in advance for a few bottles of soda that we would take during the Shabbat (it wasn't so easy to explain to them why we were paying for something that we weren't taking yet).
After our prayers we sat down and enjoyed the meal we had prepared. We woke up to a great commotion. The entire back yard (about the size of half a soccer field) was full of people erecting booths, unloading trucks and building a huge stage. It was surreal. People were gathering, booths being erected and in the thick of things stood one little tent whose residents were completely out of place, but made no signs of moving anytime soon. Upon inquiring, we were told that a big and famous rock group from South Africa was arriving and was going to perform there on Saturday night.
We were left alone most of the day, but by noon they began asking when we intended to fold our camp since people were about to arrive.
As for us, we asked the owner for special permission to keep our tent up till nightfall, which made us seem even odder than they had imagined before.
Slowly but surely the crowd began to grow, spectators were arriving, all the vendors, the stage, the lights, the sound – everything's ready for the show, but the tent is still standing. It reached a point where there were several thousand people and our tent was still there, till the end of Shabbat. The end of Shabbat finally arrived, but we didn't stay for the concert… We had to travel 800 Km that night to reach the Zimbabwean border by morning.
During this year, Chaggai Mordechai, then the Commander of 'Egoz', offered Roi to return to the unit and supervise training procedures. Thus, after a yearlong unique self-developmental process, Roi went back to the army as the unit's Training Platoon Commander, planning its course and training its fighters. Roi introduced new ideas regarding the meaning and spirit of the chain of command and "Distance" in order to prepare the soldiers for mature and practical thinking so their transition to the Active Crew would be focused, and free of disciplinary problems. Roi succeeded in this endeavor and built a training plan that became the model for the future course of 'Egoz'.
When the IDF pulled out of Lebanon Roi became a Platoon Commander. The future of 'Egoz' was unclear, but Roi developed training capabilities that adapted to the new circumstances. Typically, he always thought ahead, planned strategically and introduced novel ideas in combat and the military realm.
Roi's commanding style was comprised of a blend of his personal traits that others may have perceived to be contradictory: When in charge of new recruits, he knew how to be tough in order to toughen them up and turn civilians into soldiers. When in charge of experienced soldiers, he knew how to respect them and motivate them to fulfill their tasks with good spirit, without having to resort to using his formal authority.
In 5760 (2000) the IDF withdrew from the security zone it had maintained in southern Lebanon. Prior the departure, Chaggai Mordechai – then commander of 'Egoz' – asked Roi to plan and oversee a stakeout for the 'Egoz' trainees platoon deep in the security zone, so these young soldiers would also experience a "taste of Lebanon". As Roi's soldiers were carrying out their mission, the IDF withdrew prematurely leaving Roi's team deep inside and Roi himself in the IDF outpost in Bint Jebail.
There remained no safe base to return to in Lebanon because everything had been evacuated. Roi and his soldiers were ultimately brought back to Israel by helicopter.
Studies
Soon after he got married, Roi began studying for a Bachelor's degree in industrial engineering and management in the Judea and Samaria College in Ariel as part of the 'Ophek' program for military personnel.
Roi chose to study industrial engineering and management. Although he was accepted to the more prestigious Technion, he preferred to study at the college in Ariel, in order to continue living in Eli and learning Torah. During this period, Roi's daily schedule began at 5:00 AM, when he would leave to pick up Rabbi Kashtiel and study with him in the Eli Kollel, nearly incessantly, till the late afternoon hours. Only a small amount of people knew how extensive his learning was during this period. Together with R. Kashtiel, Roi studied whole chapters of the most difficult tractates in the Talmud, large portions of the Choshen Mishpat section of the Shulchan Arukh and books about faith, especially those of the Maharal of Prague. In his Talmud study Roi particularly enjoyed dissecting and pinpointing the precise and central idea upon which the entire Talmudic Sugiya rested and engrossing himself in the earlier and later commentaries on the Sugiya. Roi excelled in his studies and all those who encountered him couldn't leave unnoticed his growth in Torah and faith, though he himself sought to conceal it. It was only in the late hours of the afternoon and only when it was imperative that he invested time in his college studies. Even so, he graduated sum cumma laude. He also qualified for the honor's scholarship every year and thus "saved" the army his tuition.
He dedicated his final paper in the college to the improvement and efficiency of the charity organization 'HaKoach Latet' (=the strength to give). Roi wrote the following in his introduction to the paper:
Industry and management seeks primarily to study various systems and make them more efficient: employee groups, machines and the relations thereof, sales, inventory, marketing, organizational structures etc. But while most of our research and system re-vitalizing focuses on economic or governmental companies, we can also try to re-organize and make more efficient the various charity organizations, thus creating organized charity. Roi thought that instead of writing a paper on the economic reorganization of a company, as is acceptable, it would be better to write a paper on the reorganization of a charity organization. Together with his friend Benny Cooperman, Roi handed in such a paper. Roi earned his degree in three and a half years (usually it takes four years) in order to return to the army as soon as possible.
Roi as a Torah Scholar
Roi regarded continuous and laborious study of the Torah as the core of his being. The Torah was his life, the source of all ambitions, of personal growth and spiritual expansion. His devotion was most impressive. He could almost always be found with a book in his hand, reading and studying. He rarely engaged in idle chat and was never seen being lax about matters of Torah. Both in his Yeshiva days and when he returned to the army, he studied Talmud every day, completing on the Sabbath whatever he didn't have time to finish during his busy weekdays.
The Yeshiva-style of learning was his regular course. He loved Talmudic study and demanded of himself the utmost level of concentration and depth. His gentleness, honesty and his striving for truth, coupled with his internal peace and stability allowed him to build a high-quality building that grew bigger and stronger every day and every year. He quickly pinpointed the core of each Sugiya, regardless of its complexity, thirstily searching for any bit of logic or information in understanding and correctly arriving at the most precise definition possible. Whether it was pecuniary law or family law, whether he was learning Jewish Thought or practical Halakha, he was focused, clear, alert and attentive.
The humility which characterized him turned his learning into a thirst to learn from any wise person, from every flowing spring, as his love of Torah grew. Studying Torah became his daily routine, his very nature.
We are left with many summaries of his that filled his notebooks, a written testimony to the blossoming tree, full of wisdom and intelligence, that was hewn down. Woe for the book that has been concealed, woe for those that are lost and cannot be replaced, for greatness that is rarely found.
Family Man
In 5762 (2002) Roi met Sara sjalin, formerly of Denmark, who lived then in Jerusalem. They met each other via mutual friends and shortly realized that they both wanted to build a Jewish household together. They wed in the month of Nisan and moved to Eli.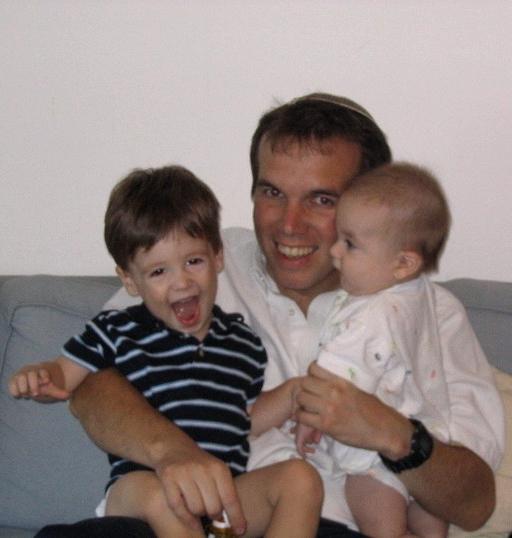 During Roi's college years, the couple had two boys – Gilad and Yoav – whom Roi loved, educated and cared for immensely. While he was studying for his degree, he was also able to build the "family nest". Roi was a devoted husband and an exemplary family man, investing his energies in his children, taking them on trips and playing with them. He used to jog with a child in each arm, singing to them all the way. Gilad loved cars, so Roi would put him on his lap behind the steering wheel of his parked military vehicle and describe the car's functions. Many Eli residents remember Roi with a baby in a pouch or a stroller on his way back from synagogue or just walking leisurely.
In the beginning of 5766 (2006) Roi was appointed deputy commander of Golani's 51st battalion. Though the battalion was very different than 'Egoz', and though he had just returned from a long period of studies, Roi learned the job quickly and well. A positive chemistry emerged between him and the Battalion Commander, Yaniv Asor, who frequently sought Roi's advice on all the battalion's matters. Roi put his sense of humor to use in order to relieve tensions that develop due to the endless nature of the military work. He exuded a comfortable social atmosphere, but an uncompromising working attitude that resulted in an improvement in the battalion's performance. Despite the role's intensive nature, Roi still found time to continue studying the 'Daf Yomi', completing on Shabbat anything he missed during the weekdays. He loved the common soldier and did not take shelter behind his rank.
From Lieutenant Colonel Asor's eulogy: I was very fortunate to be able get to know you closely during the past year and a half, enjoying your radiance and your bountiful personality, a round personality, complex, multi-dimensional, containing a harmony and unity of contradictions, full of wisdom and intelligence, but was capable of appreciating the small, simple things. You were thorough, precise, noticing every detail, but never losing your perspective on the whole, the sequence. You played the saxophone and the piano; but also carried your weapon and excelled in combat. You were delicate, full of love, a gentle soul; but also a valiant, unyielding warrior.